Wednesday, April 14th, 2010 at 12:03 am
Who are the New World Pizza Champions?
Founding members Tony Gemignani, Michael Shepherd, Siler Chapman, Joe Carlucci, and Sean Brauser would like you to meet the newest members of the World Pizza Champions Team and are headed to Italy this
week for the World Pizza Championships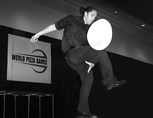 Eric Corbin
2010 World Pizza Champion Member of the Year and 2010 World Pizza Games Winner – Grimaldi's, Tuscon, Arizona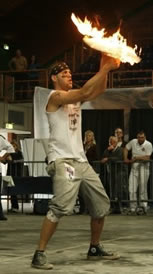 Ryan LaRose
National Champion – Pizza Acrobat – A Slice of New York – Columbus Ohio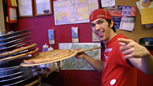 Patt Miller
National Champion – Pizza Acrobat Owner/Operator – A Slice of New York Columbus Ohio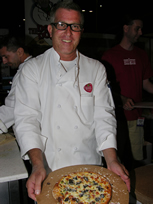 Steve Lieber
National Pizza Champion / Certified Pizzaiolo Pizza Classica, Miami Beach, Racks Italian Bistro
(You can listen a great interview I did with Steve, at this link.
Audrey Sherman
Certified Pizzaiola Napoletana – Tony's Pizza Napoletana San Francisco, California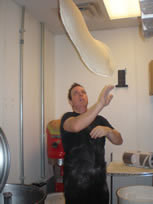 Michael Bausch
Certified Pizzaiolo Pizza Classica / Owner Andolini's North Owasso, Oklahoma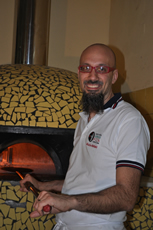 Guilio Adriani – (International Member)
This year the World Pizza Champions consist of over 50 members worldwide.
Most members will be representing the US and home counties at the World Pizza Championships in Salsomaggiore, Italy April 19, 20, 21
Naples, Italy – Master VPN Instructor and World Champion Pizza Maker. Andriani has won several International awards in Baking including the World Pizza Cup in Naples Italy 2008.
If you like the Wolrd Pizza Champions, you will love this great book, by Tony Gemignani:
pizza all over the pizza champs,