Audios
Here is a collection of Audio interviews with various pizza experts.
You can listen to interviews  on this page. (You may want to bookmark this page, it will be updated regularly.)
(I cannot promise how long it will be here..)
Please feel free to listen and / or download interviews to your computer, ipod, or mp3 player.
This is my personal gift to you…
This page is sponsored by The Legends of Pizza E-book, You can check it out at this link.
To download: click on the play button for any audio.  You will see a link that says downolad. Just right click>>save as>>> put it in a folder or your desktop.
The Jon F. Interview. Jon reveals the secrets of Pepe's, Sally's, Italian pizza, and Portland pizza.

Jon F. Interview from Pizza Therapy
Secrets Inside the Pizzeria Interview with Bev Collins.
Secrets Inside the Pizzeria: Bev Collins Interview with Pizza Therapy
John Arena of Metro Pizza, Las Vegas Interview. One of the most incredible Pizza Interviews I have ever done…Simply outstanding information. John is truly one of the Legends of Pizza.. Discover the interview right here:
Or just Click on the Globe…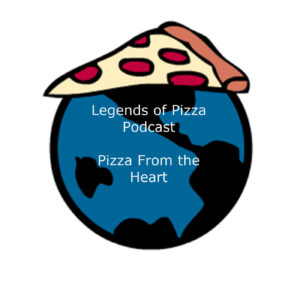 Discover Pizza Therapy T-shirts Click HERE