June 19, 2016
3 min to read
I Want to Get Into The Pizza Business Advice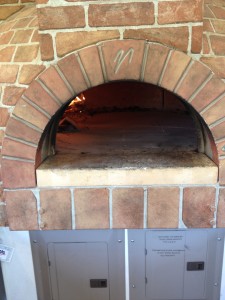 I get the following question asked of me regularly about getting into the pizza business..
"How do I get into the pizza business?"
Here is an example, of the question with my response:
Abhi writes:
"Hey Albert
How are you doing ? I'm planning to open my own pizza cafe in the future,
but I have a long way to go.
Today I made some pizza's, but wasn't too happy with how the pizza came out, when I make the dough, I know I'm using the
measurements to make the dough, but i fail to get the same dough every time,
I was wondering if i could work as an apprentice at your pizza place? That will help my solve my unanswered question
Ride,Respect,Rewrite
Abhi
My response:
Hello Abhi,
Thanks for writing.
I do not own a pizza place at this time.
I do have some options for you….
If you would like to learn the pizza business with hands on experience I have a few suggestions for you….I have personal experience with different ways to learn the pizza business.
I suggest you apply for employment at one of the pizzerias in your area. I think that is the best way to get hands on training.

Consider going to Pizza Expo. you can learn first hand all about the pizza business and the options available to you.
Find out more here:
If you want to learn to make professional pizza skills I suggest you take a class at my friend Tony Gemignani's pizza school.
Here is the link:
TONY GEMIGNANI'S INTERNATIONAL SCHOOL OF PIZZA
The Fire Within is another option:
One of the best operations to learn the Pizza Business is The Fire Within.  They are a combination Pizza School as well as makers of portable wood fired ovens. The school has classes regularly and will teach you everything you need to know about the pizza business. The staff are dedicated pizza professionals and will help you in any way possible to succeed.
Here is a video I created about them:

I can't say enough about the integrity and the passion of the Fire Within. They really want you succeed.
These are just some ideas to get you started and thinking about starting your pizza operation.
I did an extensive interview with Anthony Saportio. Anthony was very motivated to get into the pizza business. He took an interesting path to learn the pizza business. He started by taking classes and researching different pizza schools. He took years to learn his craft and finally became an apprentice of Paulie Gee. (FYI: I intervewed Paule about the pizza business, you can find out more by watching the Paulie Gee interview on YouTube.
Anthony and I did a series of interviews. He outlines his whole process for getting into the Pizza Business. The interview was so long I posted in in 3 parts.
Here is the interview:
In Search of A Pizza Dream Part 1
In Search of A Pizza Dream Part 2
In Search of A Pizza Dream Part 3
Or if you are interested in learning some great recipes go here:
You will find incredible resources in how to make pizza, including my Pizza Therapy Pizza Book.
I hope this helps. Please let me know how you make out and what you decide…
pizza on earth,
Albert
Here is another guide that may be helpful:
You can learn the complete how to system of being in the outdoor catering business.
 

Lists & Crowds Incl: Street Food. Catering. Restaurant. Food Truck. Bbq. Ice Cream. Hot Dog. Recipe. Chefs. Foodies. Work-from-home & More. Https://