April 26, 2014
5 min to read
In Search of the Pizza Dream Part 1
Here is a letter I recently received:
"Albert, A few years ago I sent you an email, asking you for some advice. I had just gotten laid off from my Job on Wall Street and knew that I didn't want to go back into the fat race of the financial world. I loved making pizza and knew I wanted to do something with the passion I had for it.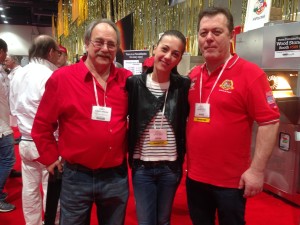 When we first spoke ,you pretty much told me that I knew what I had to do, deep down. You reminded me that since I lived in New York, there were ample opportunities to sculpt my craft. In other words The knowledge was there for the taking. I just needed to cease it. Not long after we spoke I wrote a letter to two titans of the pizza world. Roberto Caporuscio, of Keste, and Paulie Gee of Paulie Gees.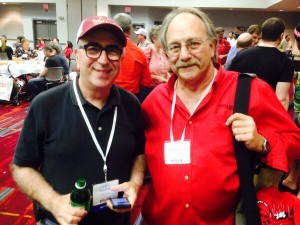 You commented to me you enjoyed reading that letter so much that you put it in one of your newsletters. In the letter I explained my passion, and how serving pizza, and more importantly, bringing others together with good food was in my blood.
The letter went over so well that I was able to learn from both of these masters, first at Roberto's pizza class and then working at Paulie Gees as a Pizzaiolo for 2 years. The knowledge I gained has been invaluable and I am indebted to both Men for the opportunities they gave me as well as my resume. Now I am starting my own place. It is called " Urban Fire" located in Madison, NJ.
We will be serving authentic Neapolitan pizza and Italian Street eats, Such as Porchetta sandwiches, zeppoles , Arancini , salads etc. We have a Stefano Ferrara oven from Naples , and our pizza will be severed I a fast/casual style, where the customer gets to go down the line and choose what sauce, cheese and toppings they prefer, to create their own pie. We cook it in our wood burning oven at 800- 1000 degrees and the pie will be ready in 60-90 seconds! I am very excited We should be opened in March, but before then I just waned to reach out to you and say, "thank you" for your help and advice in getting me started.
You helped me get on the path to following my dream and now that dream is finally becoming a reality. Please, if you are ever in the NY/NJ area, please stop by and see me. I'd be honored to host you. Also.
Once again Albert, thank you for everything, for all your help along the way and as always,
Pizza on Earth!
Yours truly,
Anthony Saporito, Owner
Urban Fire,
Madison, NJ
Thanks Anthony. Tell us more about your pizza quest!
I understand you have just undertaken an incredible journey to have a goal
of getting into the pizza business.
Albert: You had a dream, you showed passion and you put effort in and you made
your dream a reality…
 Tell me a bit about you Anthony. What led you to get into the pizza
business?
Anthony: I studied Finance in College. Don't ask me why. It never really excited me. For the first 10 years after college I worked as a Trader on the Floor of the New York Stock Exchange. At first I loved the fast pace, and interaction with others, but one day we all came in and they told us that the Exchange was abandoning its 200 year old way of doing business, and going computerized. After that, Layoffs started coming every few months. It was a terrible feeling, wondering day to day, when it was going to be your turn. When I first started, my company had 350 employees. When I finally did get laid off, there was 48. I was actually ecstatic when my Boss tapped me on the shoulder to tell me the news -I had already been dreaming of Pizza for the last 2 years prior. Getting laid off was just the kick in the rear I needed to get started.
Albert: Of all the other Jobs, why did you decide to do your own business. Why Pizza?
Anthony:  Entertaining others and cooking for them is in my blood. I grew up in a traditional Italian/American household and my Grandmother's house on Sunday was like Grand Central station. People came in and out all day. Some stayed for dinner, some ate and ran, some came for coffee. I was always enamored how she was able to feed everyone with such ease and how much Joy she was able to bring to others by doing so. It was contagious. Even when I was in college, and studying Finance, I was still always using the Kitchen in my dorm to cook for everyone. I loved it.
Working in a Job that I had zero drive for really annoyed me. I knew that the next line of business I went into was going to be something I had a Passion for. I didn't have to think for too long to come up with, what exactly that was, and the answer was Pizza. Pizza is just one of those things that makes everyone happy and excited. You have an age old recipe, and yet you can still be creative. And creating different pizzas with the sole purpose of having others enjoy it, and bringing a smile to their face is what moves me. Much like the feeling I had at my Grandmothers house. I always wanted to do something on my own in the food service industry. This was my chance. I was 30 years old, and decided to do something on my own that I knew I would love. Had I just put my Résumé online and took another desk job, I knew I'd regret it for the rest of my life. I had to take a shot.
Stay tuned for the rest of this incredible interview….
If you are in the pizza business or interested in getting into the Pizza business, I recommend: Growing Pizza: How to Plant the Seeds to a Successful Pizzeria
And also: Profits in the Pie: Effective Marketing Tactics to Seize YOUR Slice of the $38.1 Billion Pizza Pie
Step-by-step Secret Profitable System Shows You Exactly How To Start & Manage A Successful Restaurant Business & Increase Success Rate Even If You Have No Business Experience Or Background!

. Even If You Have No Business Experience Or Background. Check Out & Promote Today.