August 22, 2017
2 min to read
Best Pizza on Kauai, Pietro's Pizza Interview at Pizza Expo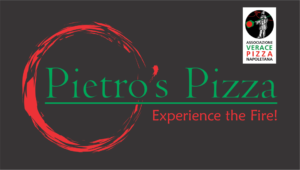 In this video I speak with Tom Ianucci of Pietro's Pizza on Kauai.
The interview was recorded at Pizza Expo in Las Vegas. Tom who is also a Pastor, explains how his journey with pizza started over 30 years ago when he moved to Kauai and could find no great pizza. Tom took it upon himself to not only learn about making pizza but how to start a pizza business.
Tommy Iannucci moved to Kauai in the 80's and was distressed to find he could not get a decent slice of his favorite food: pizza.
He went on a pizza quest and made the commitment to learn to make great pizza. At first it was at home in his kitchen, then he built a brick oven in his driveway. He began by making pizza for friends, family, neighbors and anyone else who loved pizza. He made lots of pizzas and most importantly he shared them.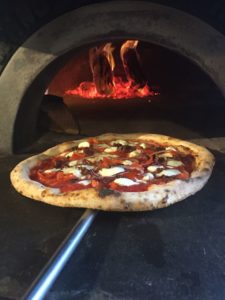 Not satisfied with his skills, he traveled the world learning the craft. As Tommy explains he visited known and unknown pizzerias. He trained in New York, Rome, Las Vegas and even trained in Naples under pizza Enzo Coccia.
The pizza business part started at Pizza Expo…let's get his story….
Tom Ianuaaci of Pietro's Pizza Interview at Pizza Expo
Pietro's makes memorable pizza. As Tom explained he makes New York style pizza. As far as I am concerned his pizzas are simply amazing. You will have to try them yourself. If you happen to be on Kauai, there is no better place to experience pizza than Pietro's.
In addition to New York style pizza, Pietro's is the only certified VPN pizzeria in the entire state of Hawaii. That means that Pietro's is using authentic Neapolitan methods to craft their pizzas.
Here is my review of this amazing pizza:
Review of Pietro's Pizza on Kauai
You can visit Pietro's Pizza on Facebook here.
Phone: (808) 245-2266
Hours:
NY Window Hours: Mon – Sat 11am-9pm
Neapolitan pizza (Indoors) Hours: Tues – Thurs 5-9pm & Fri/Sat 5-9:30pm