August 19, 2017
3 min to read
Vito of Stella's Pizza Pie Talks Mobile Pizza Business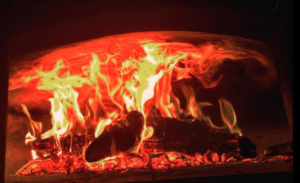 In this video I interview Vito Romani of Vito's Pizza Pie. Vito is the owner of Stella's Pizza Pie which is a mobile pizza business. This interview took place at Pizza Expo

His pizza business is a catering business and although he is based outside of San Diego, he is able to travel with his pizza business to various locations. Vito has taken his oven up to Northern California. He is able to take his pizza oven anywhere, and is actually a rolling pizza party on Wheels.
"This is a fun family oriented business that really makes me enjoy life."
Vito explains how he had always loved pizza and wanted to get into the pizza business. This had been a life long dream of his. He had always wanted  to follow the pizza dream.
As with most budding pizza business owners, he started first by researching. He consumed all he could about the pizza business. He looked at buying a pizza business and also more importantly  running a pizza business. He spent months finding all the answers to his questions. He felt he had a great knowledge base….he was ready.
One of the first learning experiences for pizza was to attend The Fire Within Pizza University.

Vito explained that he learned more at the Fire Within than he had learned in all those months of trying to learn on his own. He was able to purchase his oven directly from The Fire Within. The oven is made by Forno Bravo
The best thing about Vito's pizza operation is that he can go anywhere to cater events. From Farmer's Markets, to weddings, to private parties and even corporate events, he is ready to bring his pizza restaurant on wheels. Guests are able to see the pizza being made and are able to interact with his and his staff. The oven is the focal point for the entire operation. The pizzas that come out speak for the business creating an edible calling card and promotion.
As you can imagine there is quite a bit of work in preparing the ingredients and dough, setting everything up as well as taking everything down at the end of the day. At the event itself, he explains it is well worth it.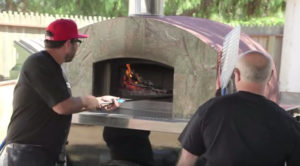 Vito of Stella's Pizza Pie Interview