May 24, 2015
1 min to read
Roberto and Giorgia Caporuscio at Don Antonio's by Starita
Here is an interview with Roberto Caporuscio and his daughter Giorgia.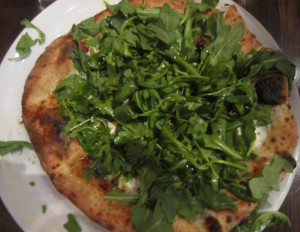 Roberto Caporuscio and his daughter Giorgia are master pizzaioli (pizza makers). Roberto explains the oven he uses to be able to cook his pizzas in 90 seconds. He explained they come out perfect every time.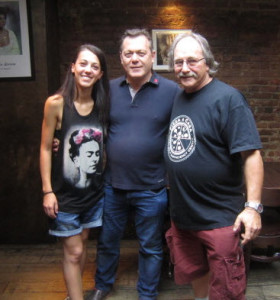 From his website we share the following:
World-renowned Neapolitan pizza chefs, Roberto Caporuscio of the wildly popular Kesté Pizza & Vino in New York City, and his maestro, Antonio Starita, third generation owner of one Naples' oldest and most revered pizzerias, Pizzeria Starita a Materdei, have joined forces to bring authentic Neapolitan pizza to Midtown Manhattan at Don Antonio by Starita.

Located at 309 West 50th Street in New York City, Don Antonio by Starita is where pizza fans can indulge in an expansive assortment of more than 60 traditional and creative, wood-fired Neapolitan pies, crafted from the finest ingredients, including homemade mozzarella. Highlights include a selection of pizze fritte (lightly fried pizza), such as the "Montanara Starita",
Roberto discusses his pizza oven which was made in Naples and imported to New York. The oven is very unusual in that it has a small opening in the front. The pizzas come out perfect in 90 seconds.
Girogia happened to be in New York at the time of this interview, so it was a treat to be able to discuss pizza with her. She explains her favorite pizza and how it is made. She curently works at the Don Antonio's location in Atlanta. She is a master pizza maker and is following in the footsteps of her famous father.
Here is the interview:
Don Antonios has several locations.
Don Antonio's by Starita
309 West 50th Street (at 8th Ave.)
New York, NY 10019
Phone: 646.719.1043
and find them in Atlanta:
Don Antonio by Starita
102 West Paces Ferry Road Northwest
Atlanta, Georgia 30305
Phone: (404) 844-2879