March 2, 2014
0 min to read
How to Take Pictures of Pizza from Pizza Expo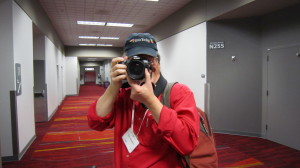 Have you ever wondered the best way to take picutres of pizza and other food.
Rick the Creative Director from Pizza Today, explains the best way to take pictures of pizza.
Natural light is the best tip for tkaing pictures of food. Try to use the light from say a picture window.
As far as other tricks, Rick says try to stack the food in different layers. Use dishes and bowls to give different layers and this will give your food shots more depth. He also explians this will make your food shot much more interesting.