June 24, 2013
1 min to read
Spacca Napoli Owner, Jonathan Goldsmith, Master Pizzaiolo Interview
Jonathan Goldsmith is a master pizzaiolo. That is a pizza master. Jonathan is humble explaining he is honored to be part of the guild of Pizza Makers.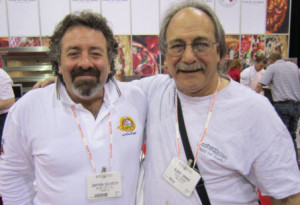 He does not consider himself a pizza master. Rather he explains, he is still learning the craft. Using the analogy of apprenticing for a master painter, he explains he is only able to clean the brushes. He is not able to pick up a paintbrush…yet.
The truth of the matter is that he makes some of the Best Pizza in Chicago. He takes pride in every pizza he creates. Part of him goes into every pizza. He has the true spirit of pizza inside of him.
Jonathan journeys to Italy 3 or 4 times a year. He is serious about immersing himself into the culture. He lives the Italian culture. He is quite serious about the philosophy and love of pizza.
Jonathan shares the same love and passion of pizza shared by John Arena of Metro Pizza in Las Vegas. They both a diplomats of pizza. Showing their love of pizza through action.
According to Jonathan:
Recently my partner Ginny reminded me that approximately ten years ago the idea for Spacca Napoli was born, or rather, as she describes it, Cupid shot a pizza love arrow.
The following video interview was conducted at the International Pizza Expo in Las Vegas. Jonathan was candid and open in explaining his thoughts and ideas about pizza making.
Here is an audio of the interview of Johnathan Goldsmith .
Listen, or download this interview with Jonathan Goldsmith, to your computer:
Spacca Napoli Owner, Jonathan Goldsmith, Master Pizzaiolo Interview
[ 6:42 ]
Play Now
|
Play in Popup
|
Download
(585)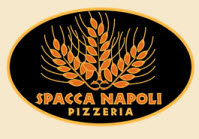 You can find more about Spacca Napoli, here:
Spacca Napoli
1769 W. Sunnyside Chicago IL 60640
(773) 878-2420

Check out amazing stuff by going to: ThinkGeek Books